IM2018
Partner Programme
The yearly International Meetings (IMs) are more than just technical conferences. A majority of the typically more than 40 particpants are regular attendants, and nearly half of them bring their partners along. Over time a network of fellow collectors and researchers evolved, and along that also many personal friendships. Therefore the planning of a successful IM involves also this dimension. In the partner programme for Saturday, the main day of the conference.
Partner Programme
for Saturday
There will be a tour to Blenheim Palace, a monumental country house, the principal residence of the Dukes of Marlborough, the birthplace of Sir Winston Churchill, and the only non-royal, non-episcopal country house in England to hold the title of palace.

Blenheim is a Grade I listed building on the Historic England list - A Building of Exceptional Interest.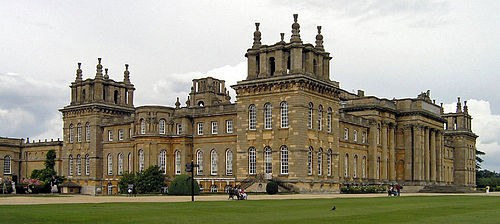 Blenheim Palace


On arrival at Blenheim, coffee will provided followed by a guided tour of the State Rooms. We also have access to the Chuchill Exhibition and the Gardens. The Gardens were initially designed by Sir John Vanbrugh and developed further by Lancelot "Capability" Brown.

A sandwich platter lunch with tea/coffee is provided in a private room.

An afternoon tour will take us back through the pretty villages of the Cotswolds with a stop at one of the prettiest, Chipping Camden. The all-inclusive cost is 55 GBP.